It is super easy to take one of your old t-shirts and turn it into a new dog toy!  No sewing is required and this is a quick project.  Even kids can do it!
First, find 2 or 3 old t-shirts.  It can have holes or stains, Fido won't care.  If you don't own any you can pick them up super cheap at the thrift store.
Next,  lay the shirt flat and cut off the hem, arms and the neck like this: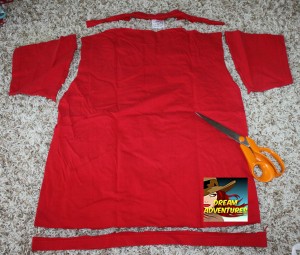 Next, along the bottom edge use scissors to cut slits in the shirt about 1.5″ apart.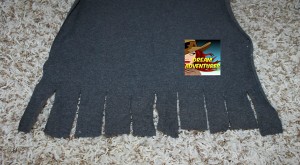 Once you have this complete, tear the t shirt into strips, starting at the cut lines.  It will tear easily.
Divide the stripes into 3 equal piles.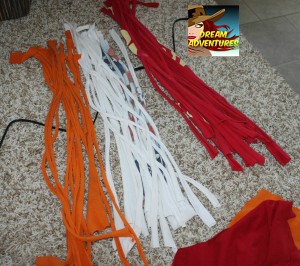 Using a strip of the fabric, tie each pile at the top, tightly: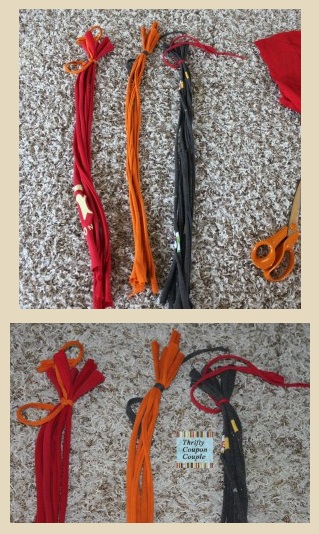 Take another piece of the fabric and fasten all 3 piles together, tightly.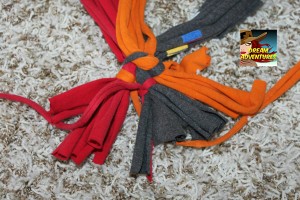 Braid the fabric and secure the end with another piece of the fabric.
That is all there is to it!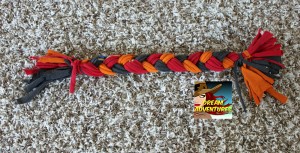 Share on Facebook